Smart Home Installation Technology is no doubt advancing rapidly and will not stop evolving. It brings up new development as time goes by, and that things we believe could only happen in science fiction are now becoming realities. Smart homes have existed for a few years and were owned only by influential people, but with today's technology, home automation can be made easily possible in London without anyone having to be a millionaire first.
Do you know what having an energy-efficient smart home does? It saves you enough time and money while also conserving energy. In a smart home,  you will find smart lighting, and smart heating, and other automated smart home systems that can be remotely controlled. These systems are connected to home appliances and can automatically control the work done by these appliances. Let's understand the concept in detail now.
What is a Smart Home?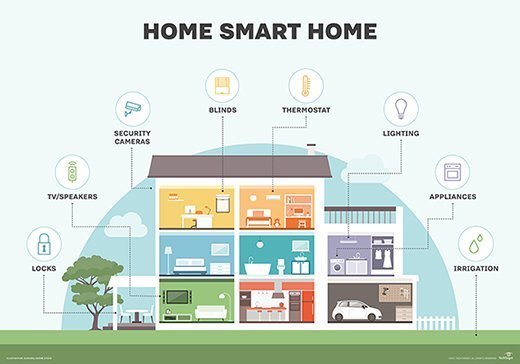 A smart home installation is simply a home with an arrangement that allows the control of home appliances and devices remotely from anywhere using a networked device like a mobile device with internet support. A house equipped with electronic devices that can be monitored and controlled by a simple smartphone or an AI-enabled system is smart. You can choose to run your home through a central system or a device with the precise app.
Moreover, a smart home can be considered as a building that's fully automated. You may ask: When do we say that a home is atomized? An atomized home is called a smart home when a house is set by installers that set up a smart home installation system using some electrical tools and appliances that help control the house.
Benefits of Setting up a Smart Home:
With a smart home set up, you can greatly control your home energy consumption, while also controlling and regulating temperature and irrigation, and turning the lightning and heating appliances on and off.
The smart home installation lets you conveniently control your appliances with different devices.
Setting up a smart home helps you learn ways to use electrical energy in an optimum way, which further helps in improving your home.
Smart house automation if utilized in the right way can help in energy conservation and guarantee energy efficiency. It also identifies those areas where you need to reduce energy use and save costs.
Homeowners with home automation systems that are connected to a portable device can get a notification and update about things happening in their home.
However, while smart home installation can be convenient and cost-reducing in London, it also has challenges that burden those who use this technology and those who develop it. Problems such as security risk and malware attacks are the potential issues that a hacker can easily target to compromise a smart home.
What are Smart Home Devices?
Smart home installation devices are simply electronic devices that compile together to connect and form a smart home system. The smart home installers set up these devices based on the interaction the user wants. These devices are connected through internet networks or other wireless means and allow users to monitor operations within the home such as controlling security access, lighting, and temperature. Smart home devices most often use different wireless protocols including but not limited to Bluetooth, Zigbee, Wi-Fi, NFC, and more.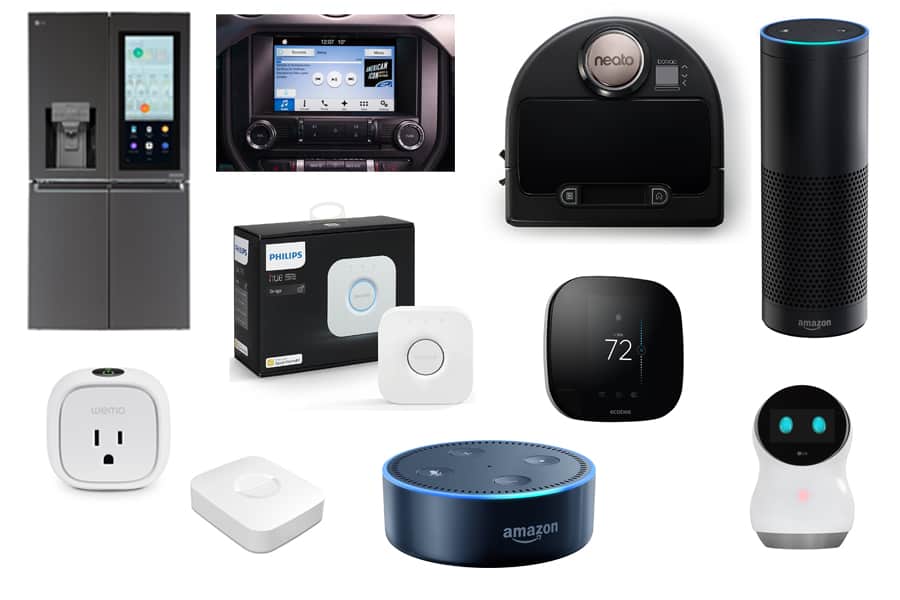 Smart home installation devices are the home control systems and like smartphones, smart home devices have come to stay. Millions of these devices are being delivered worldwide with an increasing number every year. Predictions have it that the number might outgrow 200 million before the end of 2022.
How to Make a Smart Home?
To make a smart home, here are the things you'll need to do to prepare yourself for the transformation and upgrading of your home appliances and smart devices.
Research : Do your research on the kind of smart home installation systems or devices you'll need.
Upgrade your Wi-Fi : If your home is a large one, you would likely need to get multiple routers for your devices to get a strong connection. You'll need to make sure that your Wi-Fi is strong enough to handle information sharing.
Know your needs -: Identify those things you need for your home automation installation. From your research, you should be able to know the type of home control system, appliances, and devices that will suit your needs.
If you're considering making a smart home, you might want to start with the basics. But you should note that technology is not always 100% designed to be proof against error and in the same way, home automation is not always 100% certain. So it is important to always have the following in mind
Cybersecurity : The IoT (Internet of Things) market increases daily, and most people do not take the issue of cybersecurity very seriously. You should be able to protect yourself from this cyber risk as most developers may not be able to provide you with all the protection you need. Use a strong password and try changing it often.
Privacy : Leaving your smart speaker on all the time can give the industry the chance to connect and listen to you all time and also collect some data about you.
Power outage : You will need to consider this too. Your home automation system has complete dependence on the system that's in use. When the power is out, any system that runs through the internet will be shut down, but systems with battery backup will be fine. For smart home installation in London, you can check out installers around you to help with upgrading your home as well.
How to set up a Smart Home?
1. Select your ecosystem
Understanding and determining which ecosystem works best for you is the first and important thing you need to do before purchasing any smart home installation device. If you're using Android, Google Nest is a good option. Apple HomeKit works best for homes with iPhones, Macs, and iPad devices. With Alexa, you can initiate a voice command, but before you can control it with Alexa on your phone you'll need to install the app first.
For multiple standards, third-party devices provide the support needed. However, the best and easy way to operate your satisfactory home control system is to select one main ecosystem. For easy identification of which home product will work best with your choice of an ecosystem,  simply go through the webpage.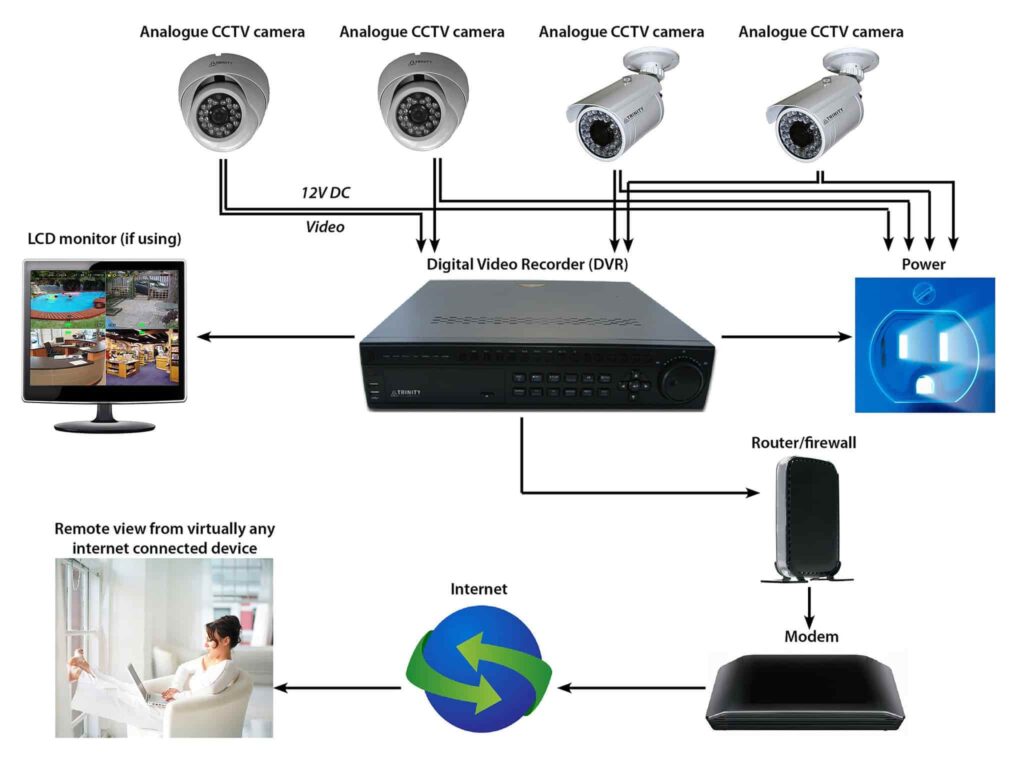 2. You'll need a smart speaker and a smart display.
In your smart house, you can control your gadgets with your mobile device using an app or through voice commands. It is however recommended that you get a smart speaker and smart display so that you won't need to stress your voice when talking to your assistant. For smart lighting, you can control it using a voice assistant by leaving the light switches on, but for the convenience of guests or those living around you, you might need to get smart switches.
3. Setting up a smart home device
In setting up your smart home devices, the first step is generally directed to downloading the app or scanning a QR code. This process is all-important, so make sure you follow it up with all processes before mounting any device. It is also recommended that you keep a third-party app as you may need to use the app after linking the setup device to your chosen ecosystem. 
4. Find a good spot for your device and name it accordingly.
In any smart home installation, smart home devices should be installed in a suitable spot where they'll be easily accessible. As mentioned earlier too, you should consider a place with a power outlet and a strong Wi-Fi connection. In naming them, you'll probably need to do that according to the room they're in. If you're using multiple devices it's best if you 'number' them.