Multitenant Building
Building
This is a ten-year-old building located in central London, close to the main street and facing north. The building is surrounded by other glass and bricks buildings in front of the building there is concrete and asphalt. The building is eight floors building that sits on a London Clay site with a concrete foundation. The building has been designed with glazing around and atrium on center to provide the perfect method of maximizing the degree of purely natural daylight transmitted throughout.
Two Revolving doors are installed in the main entrance to provide energy efficiency as they prevent drafts (acting as an airlock), thus decreasing the loss of heating or cooling for the building. At the same time, revolving doors allow large numbers of people to pass in and out. All windows around the building have got fabric roller blinds with core operation to glazed vision areas of external windows.
The floor plan of the building has been refurbished and redesigned for office purposes in 2014. Floor area is 4210 m2, and the number of workstations per floor is 353, see floor plan in Figure 3. 1 Multitenant floor plan. Two groups of 6 numbers of passengers lifts are located in a glazed lift lobby in the north and south area respectively. Four perimeter cores serving all office levels contain stairs, fire and goods lifts, toilets, and plant rooms.
Power
All incoming electricity, gas, and water suppliers are metered and completed with a pulse output for connecting to the BMS. Sub-metering has been done in addition on the office floor. For electrical distribution within the ceiling voids, a busbar trunking system is used to serve all lighting and small power circuits. Low-level small power to general workstation comes from underfloor busbar system via grommets or floor boxes.
MECHANICAL SERVICES AND AIR CONDITIONING
The heating, ventilation, and air conditioning plant together with ancillary items of equipment are controlled and monitored by a fully networked Building Management System. The BMS provides direct digital control for the plant and system functional operation utilizing outstations that relies on peer-to-peer communications. For normal control purposes, the outstations are not reliant in any way on the continuous operation of the operator's terminal.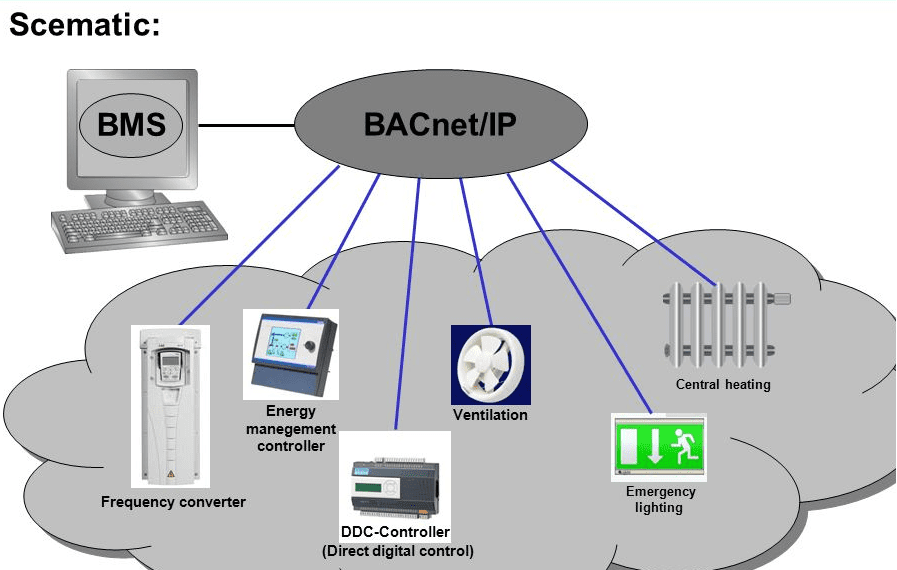 The terminal is located in the management suite. The design of the base building cooling, heating, and ventilation systems is based on the variable volume control Fan Coil Units with primary air ducted to the intel of the fan coil. Each FCU is provided with a Direct Digital Control (DDC) based controller, modulating control valves(s), variable volume fan control, and return air temperature detector.
LIGHTING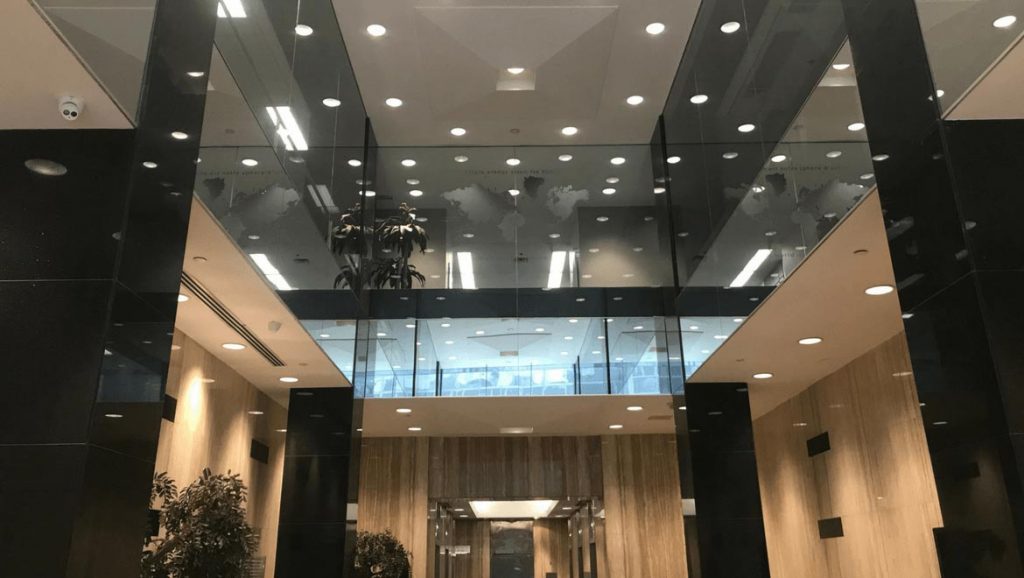 Lighting to common areas generally comprises high frequency fluorescent luminaires, supplemented by feature lighting LV tungsten halogen or LED and discharge lamps. Suspended linear luminaires are installed in open plan areas General circulation areas are controlled by presence detection, back of house areas are controlled by wall switches or movement sensors. Lighting control system complete with addressable intelligent lighting control modules operated by presence detectors, photocells and infra-red controls. A fully addressable lighting control system will provide flexibility and energy control of the lighting scheme.
All facilities common in a modern open protocol system include:
Corridor linking
Future scene setting controls
Dimming controls
Hours run of individual circuits(addressable)
Emergency light tests on each floor
The power associated with FCU
Technical issues
Maintaining a building requires the full services of skilled building maintenance professionals. Not utilizing the services of skilled maintenance personnel usually result to seeking the services of faulty workmanship. Property owners, who fail to seek the services of skilled building maintenance personnel, end up utilizing unskilled maintenance professionals thereby dramatically increasing the likelihood of problems to the building.
Top Management Problems
Poor Management of Maintenance Team
The background, experience, and education of the manager play an important role in the management style. The top management live in democracy environment so this main reason affects on delayed maintenance process.
Procurement Management
According to the government procurement system, the contractor is required to provide three quotations from three different suppliers, with Constant delays.
Unqualified Maintenance Contractor
Most of the contractors will try to complete the work with the lowest possible cost in order to generate a profit from the project, most of the maintenance contractors operate and maintain the public building through foreign workers ranged from the highly skilled to unskilled. Uncompleted jobs with different excuses to save money.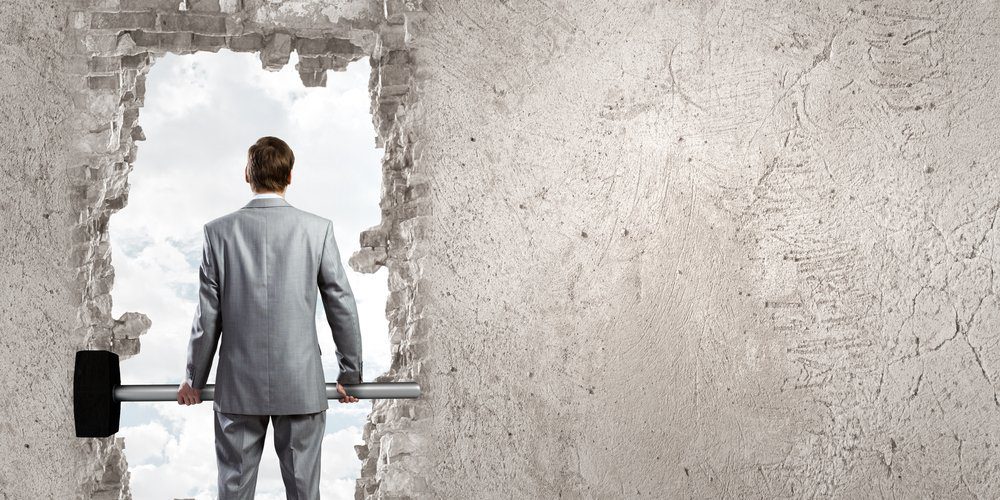 Stakeholders Communications
Maintenance departments have poor communication. Workers and even engineers are not informed about the department's goals, objectives, and plans
Financial Issues
The maintenance budget is frequently based on the previous year's allocation plus a percentage
The Human Resource Problem
These are problems caused by human factors such as the experience of manpower, their attitude to understand the maintenance work
Lack of Supervision from Maintenance Team
Lack of Engineers and Specialist
Training and Motivation
Unclear Job Description and Department Structure
Lack of Awareness
The Technical Problem
Lack of Maintenance Software Tool
Shortage of Spear parts
Failure of Preventive Maintenance
Misunderstand value of his duties
Incompetent maintenance engineer can:
use wrong type of material
damage equipment
decrease life of equipment
make unreasonable spends
miss faults under warranty
ignore faults
allow occupants using services not as it have been design for
There are some design issues on the building maintenance, but all these problems would be easy to avoid on all stages of the project (design, construction, commissioning, handover), when more competent people are involved on these stages.
Procurement
During the procurement stage, it's advised to evaluate each vendor's offer based on price, performance records, and quality. Especially for complex and expensive assets, there should be clearly stated terms for after-sales specialist servicing/repairs and very detailed training for the operators of such equipment. These are important considerations that will minimize misuse and keep the equipment running with fewer inconveniences for the maintenance team.
Operation and Maintenance
A proactive maintenance strategy with routine and preventive maintenance schedules will also help extend asset lifespan by ensuring servicing is done when it is due. There is no need to rely on reactive maintenance with a proper plan in place, implementing preventive maintenance with the help of special software.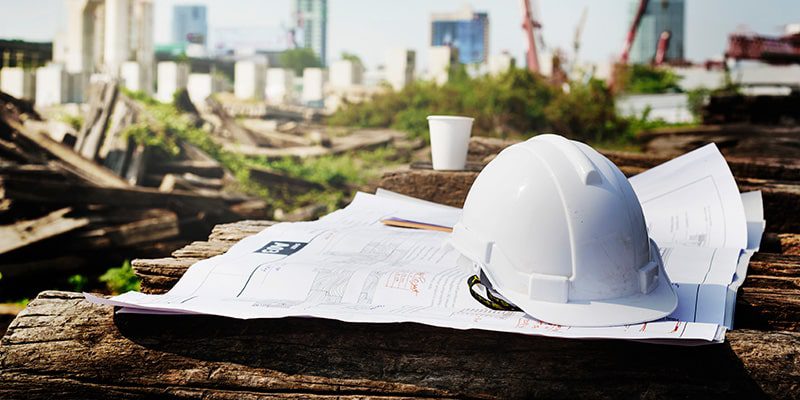 If facility managers want to go a step further and have the budget for it, they need to consider adopting predictive maintenance. Using internet-enabled condition monitoring sensors, they can obtain real-time data directly from the equipment and act on that information. Facilities can save costs and person-hours by acting on alerts before they become a problem, rather than guessing or keeping to rigid and outdated replacement schedules.
Maintenance cost
Responsibility for covering maintenance expenses for rental properties might fall to renters or landlords depending on the upkeep in question. Most rental agreements will define the aspects of a property that renters will be held accountable for. If a renter occupies a building/floor for an extended period, they may be responsible for the regular upkeep of the property.
This could include scheduling the repainting PPM of the property or at least alerting the property owner of the need of such work. Many other maintenance expenses may fall to the landlord to pay for. The clearing out of leaves from rain gutters or the regular trimming of shrubbery would usually be the responsibility of a landlord.
Conclusions
The study also showed that a Single-tenant building has more works and responsibilities comparing to Multitenant but at the same time can make its own rules such as working hours, permit accesses, choice of constructors, metering strategy, etc.
After a deep analysis of two buildings, it became clear that there was a lack of preventive maintenance, insufficient funds to maintain the building, lack of building maintenance standards, non-availability of replacement parts and components, defective material, and environmental conditions.
Whether experienced or newly employed, all facility managers can relate to the above challenges in building maintenance. By making sustainable changes to the way they work as well as embracing smart maintenance tools, they can create a win-win situation for all parties involved in the facility.
The maintenance of buildings is an important process for the sustainability of the infrastructure. It plays a major part in the correct functionality and performance of the building. The primary objective of maintaining buildings is to preserve them in their initial functional, structural, and aesthetic states.
This is to ensure that the building continues to remain in such a state and retain its investment value over a long period of time.
Buildings of today are seen as valuable properties and are generally required to provide a safe and conducive environment for the performance of various human activities. The ability of your building to provide the required environment for particular human activity is a measure of its functionality.
And if the functional component of the building begins to deteriorate, it becomes necessary for you to take measures to ensure that the desired characteristics of the facility which provides safety and convenience are retained. These measures can be taken if you give more attention to maintenance correct procedure.